St. Modwen Logistics nears completion of 450,000 square feet Chippenham development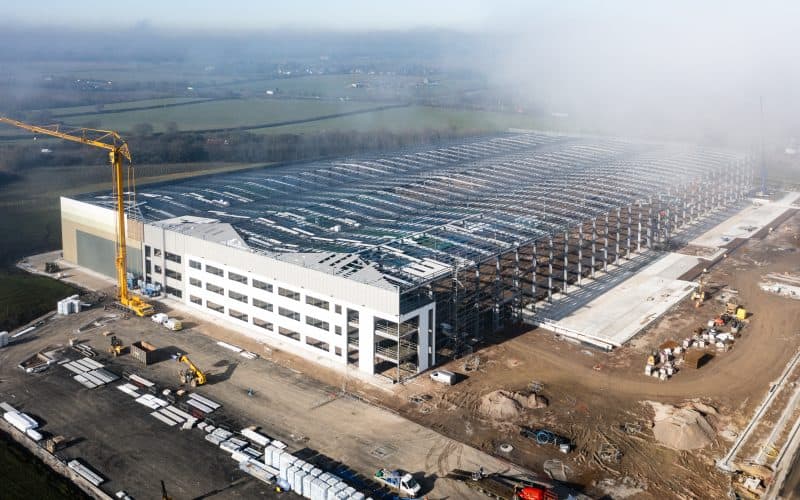 St. Modwen Logistics has announced it is nearing delivery of roughly 450,000 square feet of warehouse space at St. Modwen Park Chippenham.
The development includes a 342,000 square feet warehouse unit, which is the company's largest speculative development in the region, as well as an additional 110,000 square feet unit, both of which are built to St. Modwen's Swan Standard guidelines for environmentally friendly construction.
They are targeting a BREEAM 'Excellent' rating, and will include solar PV panels, making the offices net zero carbon in operation, a proportion of parking space reserved for electric vehicle charging points, and smart energy management systems – all contributing to an EPC A+ rating.
Winvic is currently constructing the development, which is expected to be completed this summer. St. Modwen Park Chippenham already houses businesses including Huboo and FurnitureBox.
Read more - St. Modwen Logistics acquires warehouse facilities in Coventry
Upon completion, up to 600 people could be employed as a result of the new development, which is located less than a mile from Junction 17 of the M4.
Peter Davies, Development Director, St. Modwen Logistics, said: "Chippenham benefits from its access to a skilled local labour force and its strategic location at the gateway to major consumer markets in the South West of England and South Wales.
"However, there is an acute undersupply of high-quality warehousing and we are responding to that by delivering new schemes capable of creating hundreds of jobs for local people and providing occupiers with fit-for-purpose, sustainable logistics space."
Winvic's Head of Industrial, Distribution and Logistics, Danny Nelson, said: "We've been making excellent progress on the two warehouse facilities in Chippenham, and we're proud that one is St. Modwen's largest speculative development."
Read more - Winvic begins groundworks for 367-bed purpose built student accommodation in Bristol