National Composites Centre creates new concept design tool for composite hydrogen cryogenic tanks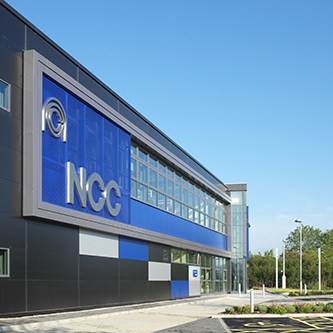 Project name: NCC Spark || Location: Emerson's Green Bristol || Description: National COmposites Centre || Architect: Stride Treglown || Developer/Client: Bristol University / National Composites Centre || Main Contractor: Kier
The National Composites Centre has announced the creation of a unique concept design tool that optimises hydrogen cryogenic tank designs according to a customer's specific requirements.
Developed over 12 months by engineers at the National Composite Centre in Bristol, the tool works around key parameters such as hydrogen mass, boil-off rate and dormancy – the amount of time from the refuelling of a tank to the need to vent a gas pressure build-up, if the aircraft was stationary overnight.
The new design tool enables the NCC to quickly and easily deliver the most efficient tank design for the given set of parameters. It will help manufacturers identify the right designs to take forward to the detailed design phase, thereby lowering the barrier to entry for businesses wanting to build their capabilities in composites for the new hydrogen economy.
The NCC team has successfully trialled the new concept design tool as part of the Aerospace Technology Institute (ATI) FlyZero programme, which aimed to realise zero carbon emission commercial aviation by 2030.
Alex Hickson, Head of Technology – Structures, Manufacturing & Materials from the Aerospace Technology Institute said: "Design Tools are essential for the progression of cryogenic hydrogen storage tanks as part of the future fuel systems of zero emission aircraft for medium to long range flights.
"The development of these capabilities that can be accessed by all those seeking to mature designs and systems for a sustainable aviation sector marks a valuable step forward for the UK."